Table of Contents:
When purchasing automobile insurance, you have the option of selecting full tort coverage or limited tort coverage. Below we will explain the following: (1) the two types of tort (2) how to recover non-economic damages in a limited tort context, and (3) how the courts interpret "serious impairment of a bodily function."
What Is Tort Insurance?
Tort insurance is a type of auto insurance coverage that gives Pennsylvania drivers the right to sue the at-fault driver after being injured in an automobile accident.Pennsylvania is a no-fault state, which requires state residents to cover their own medical costs and lost wages after an accident-related injury, no matter who is at fault. Individuals can choose to opt out of this rule when selecting an auto insurance plan by electing a tort insurance policy.
Full Tort vs. Limited Tort in PA
In Pennsylvania, drivers interested in investing in tort insurance can choose between two coverage levels — limited tort versus full tort. Understanding the difference can ensure you have the type of coverage you need when on the road.
What Does Full Tort Mean?
Full tort insurance policies offer more comprehensive compensation and coverage after an accident, especially in a sate like Pennsylvania that typically uses no-fault systems to cover accident costs.
Full tort coverage means that you and your family have access to specific categories of compensation for personal injuries from a car wreck that may not be available in a limited tort context. For example, full tort policies permit recovery for non-economic damages, such as pain and suffering, which offers compensation for individuals experiencing emotional trauma or anxiety due to an accident. You can also sue for any pain and discomfort you feel because of the accident.
When signing up for a full tort plan, expect premiums to be higher to reflect more coverage.
What Does Limited Tort Mean?
As implied by its title, in exchange for a lower premium, limited tort limits the type of compensation that you can recover for personal injuries following a car wreck.
This insurance option still offers some legal protection and coverage, but without the higher premiums that come with full tort. With limited tort plans, you are permitted to seek recovery for economic damages that have not been covered by your own automobile insurance. For example, these would include wage loss, out of pocket expenses, medical bills, etc… Generally, under a limited tort plan, an individual injured following a car wreck is precluded from recovery non-economic damages unless a specific exception to limited tort applies.
Exceptions to Limited Tort to Recover Non-economic Damages
Generally, individuals with limited tort coverage are precluded from recovering for non-economic damages. However, exceptions exist that may allow an individual to recover non-economic damages (i.e., pain and suffering) as if he or she had a full tort policy. These exceptions can be found within Pennsylvania law at 75 Pa. Cons. Stat. § 1705(d) and include the following:
A drunk driver caused the accident;
An uninsured driver caused the accident;
The person who caused the accident was driving a vehicle registered in a state outside of Pennsylvania;
The injured party was a passenger on a commercial vehicle or motorcycle;
The injured party was a pedestrian or bicyclist injured by an automobile; or
The injured party sustained a "serious injury."
The term "serious injury" includes the following conditions:
How Is a "Serious Impairment of a Bodily Function" Interpreted?
There is much ambiguity in applying the term "serious impairment of body function." The courts have adopted a case-by-case approach regarding this term.
Courts and legal teams typically consider the following factors when determining if the impairment of a bodily function is "serious":
The extent of the impairment;
The length of time the impairment lasted;
The treatment required to correct the impairment; and
Any other relevant factors.
Further, the severity of the injury often depends on how it impacts someone's ability to function. Aspects like impact on the individual's daily life can determine whether doctors and legal systems deem it serious. While many believe that only permanent injuries or impairments qualify as serious, even temporary injuries can change daily life and be considered "serious."
Contact Buzgon Davis Law Offices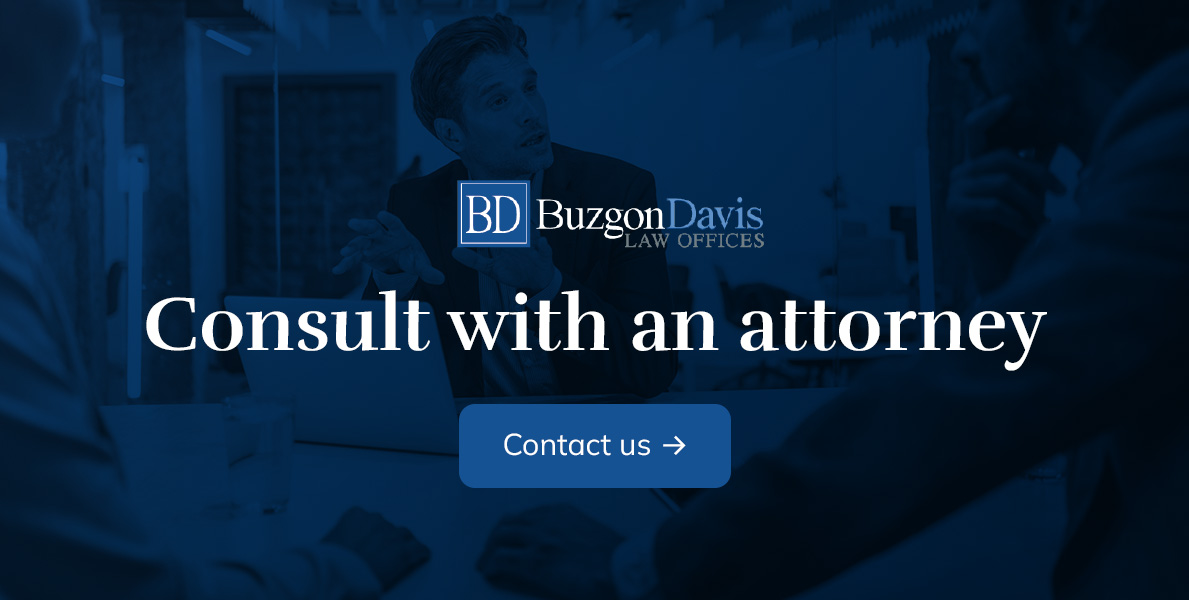 In the event you are injured in an automobile accident and have a limited tort policy, consult with an attorney at Buzgon Davis Law Offices to gain a better understanding of whether your injury may qualify as "serious" under Pennsylvania law and breach the limited tort threshold.